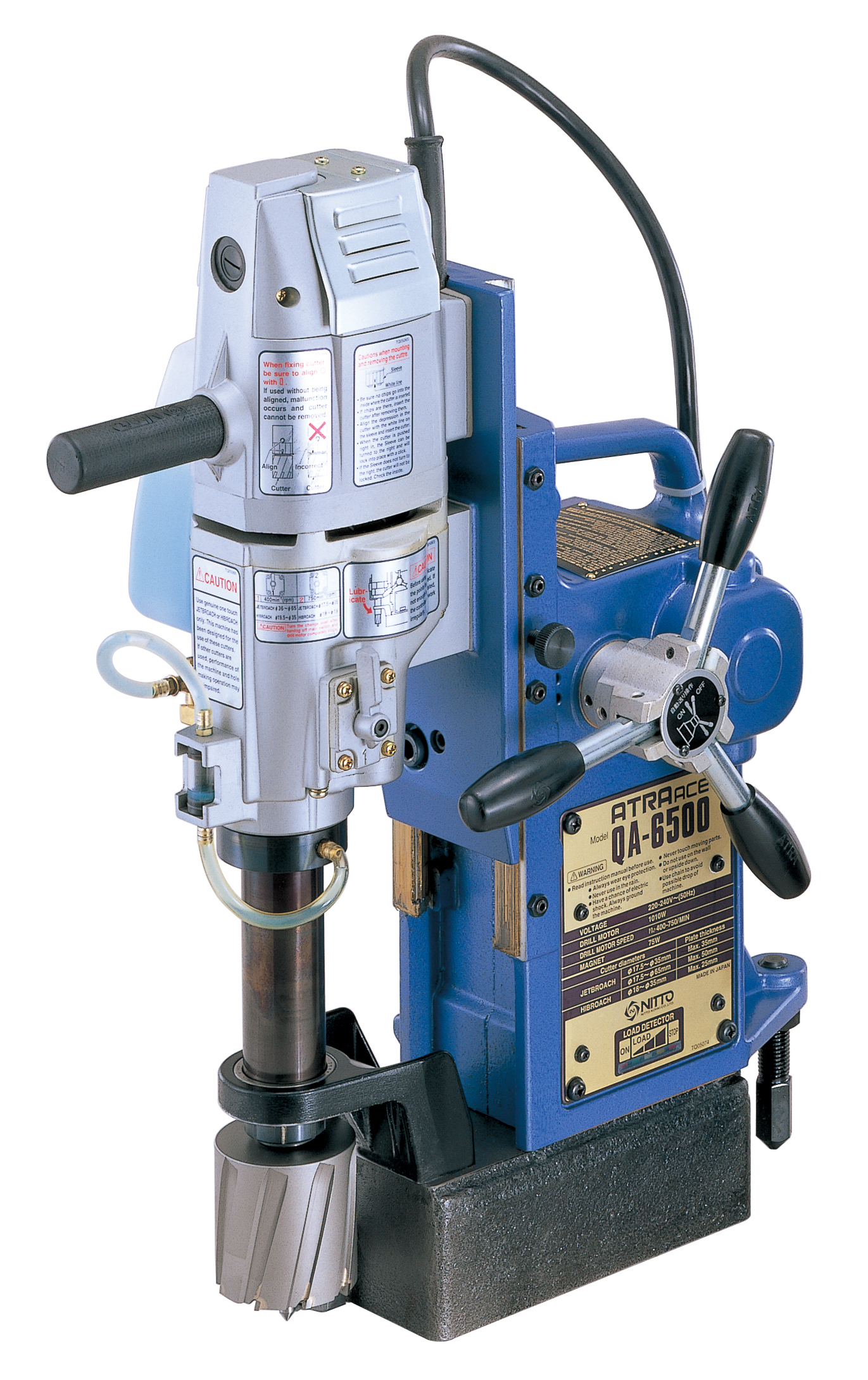 NITTO Portable Magnetic Base Drilling Machine QA-6500
QA-6500: Portable, magnetic and compact drilling machine with 'one touch' system!

Product details
-This machine is protected against overload.
-The cutter quick change system is 'one-touch'.
-There is an adjustable slide plates guide included.
-The machine is compact, lightweight, strong and has the right balance.
-Also available is a 'smartstop' / Rapid restart technology; saves time and cutters.
-At last: the spindle guide prevents cutter breakage!
NITTO Portable Magnetic Base Drilling Machine QA-6500
(Electromagnetic base drilling machine)
Semi Automatic Magnetic base drilling machine
Automatic downfeed with restistance check
Protected against overload
Quick change by Nitto 'one-Touch' system
Automatic coolant system from inside out
Adjustable slide plate guides
Compact, light-weight, strong and the right balance
Smart stop and rapid restart technology, saves time and cutters
Spindle guide prevents cutter breakage